Gilded Shadows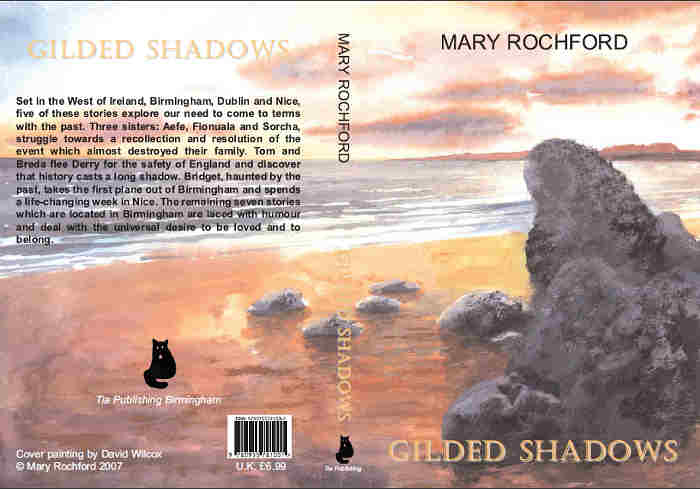 Influences
The idea for the trilogy which opens, Gilded Shadows, arose from the preoccupation of contemporary Irish writers with exploring the nature of memory - its manipulation, distortion and repression; the way memory is called upon to conjure traditions and myths, to support grand narratives and, through a process of selective amnesia, to hide uncomfortable truths.
A much admired work is Seamus Deane's novel, Reading in the Dark, which highlights the inextricable links between the private and the public. The young protagonist tries to unravel the secrets of his family, to recover the memories that have been deliberately concealed. He succeeds, but at a terrible cost.
An all-time favourite is Patrick McCabe's masterpiece, The Butcher Boy, but it was McCabe's, The Dead School, which slowly and irrevocably uncovers the personal memories of the events which destroy the two protagonists, that was of interest when writing this collection of short stories.
Neil Jordan, best known for his work in films, has written several novels which deal with the significance of past events on the present and the future, The Past, Sunrise with Sea Monster, and Shade. The setting for the first two novels mentioned - the east and west coasts of Ireland - make them particularly appealing, but it is also Jordan's use of the metaphysical, his spare but evocative style and his clever use of form that make these works a delight to read.
James Joyce's Dubliners was the main influence for the eight stories that make up the second part of the collection. The idea was to bring Birmingham to life by exploring the concerns and experiences of a diverse selection of the city's population and to show the universality of these experiences.